Lease Info
As of January 1st, 2015, tax on new vehicle leases in the State of Illinois will only be paid on the money due at lease inception and the monthly lease payments. This will save Illinois residents hundreds of dollars over the term of a lease and up to 50% on tax!
Under HB2317 "Long-Term Lease Tax Legislation", customers will no longer be required to pay tax on the entire capitalized cost (the negotiated price) of the vehicle when leasing.
Although the percentage of customers who choose to lease vs. purchase a vehicle are high nationwide, Illinois rates have been comparably much lower overall. Leasing now allows for an affordable and attractive option.
The Anderson Automotive Group dealerships offer the lowest tax rate available in the State at 6.25%. Even customers closer to Chicago, in certain counties, will see a tax benefit by leasing from Anderson.
Leasing a vehicle is popular because customers can often get more for their money. Options that may not be affordable when purchasing because of a higher monthly obligation are often times obtainable when leasing.
If you're looking for options such as a leather interior, sunroof, navigation or a higher trim level, leasing may be a way to make these items much more affordable and allow you to drive the car of your dreams! Choose from our entire new car inventory. We can even customize your lease, ask us how!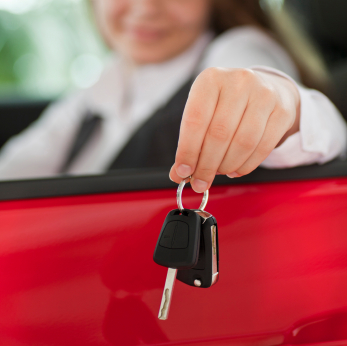 Almost at the end of your lease? It's time for some important decisions.
Each of our dealerships is an authorized lease return and renewal center, We are proud to offer our customers several different options when they are returning their leased car, truck, minivan or SUV. We have outlined different options in an effort to assist you in finding the information you're looking for. Please contact our individual stores with questions or to schedule your lease renewal in the Rockford, IL area.
OPTION #1 - TURNING IN YOUR LEASE TO PURCHASE OR LEASE A NEW VEHICLE
If you are looking to upgrade into a brand new vehicle, either through a new lease or purchase, we can help! You can drive away in your new lease or purchase the same day. Simply come to the dealership with your current leased vehicle and choose your new vehicle. Have a few payments remaining? It is usually possible to upgrade your lease early.
We suggest you schedule a lease renewal appointment by filling out the form below. This allows us to have everything ready and waiting for you in advance, streamlining the process and saving you time.
OPTION #2 - BUY YOUR CURRENT LEASED VEHICLE
Some of our customers choose to buy their leased vehicle at the end of the lease because they like it so much and are comfortable driving it. Our finance managers can assist you with the paperwork.
OPTION #3 - TURN IN YOUR LEASE
If you plan to return your lease without a replacement lease or purchase, one of our lease professionals can assist you. The financial institution that you leased your vehicle through will contact you regarding any issues concerning over-mileage, wear and tear, and any other fees due at lease termination. Understand that the Anderson dealerships simply act as a drop-off location in this process and that even though you will need to sign a termination statement, you must communicate with your bank regarding your lease turn-in.